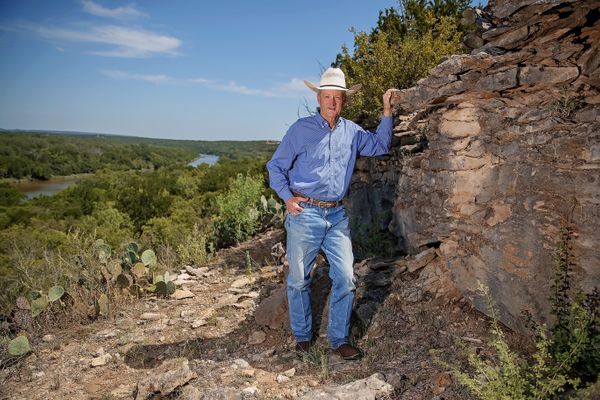 Dr. Glenn Rogers is Endorsed by...
State/National Endorsements
Texas Governor Greg Abbott
Congressman Mike Conaway - Texas District 11
Governor Rick Perry - Former Secretary of Energy & Texas Governor
Jack Wilson – Recipient of the Governor's Medal of Courage
District 60 – 100% of County Sheriffs
Brown County Sheriff Vance Hill
Coleman County Sheriff Les Cogdill
Eastland County Sheriff Wayne Bradford
Hood County Sheriff Roger Deeds
Palo Pinto County Sheriff Brett McGuire
Shackelford County Sheriff Edward Miller
Stephens County Sheriff Will Holt
Callahan County Sheriff Terry Joy
District 60 – Retired County Judges
Judge David Nicklas- Palo Pinto County (Ret)
Judge Roger Korn- Callahan County (Ret)
Judge Linda Steen-Hood County (Ret)
Prominent Organizations
Educational
Association of Texas Professional Educators
Texas Parent PAC
Texas Vocational Ag Teachers Assoc.
Texas State Teachers Association (TSTA)
Law Enforcement/First Responder
Combined Law Enforcement Associations of Texas
Texas Municipal Police Association
Texas State Association of Firefighters
Pro-Life
Life PAC
Texas Alliance for Life PAC
Rural/Agricultural
Rural Friends of Electric CoOps
Texas Farm Bureau AG FUND
Texas Southwestern Cattle Raisers Assoc.
National Cutting Horse Association
Nursery Landscape Association
Rural Healthcare
Texas Society of Anesthesiologists (TSAPAC)
Texas Veterinarian Medical Assoc. (TVMA)
Texas Hospital Association
Business & Good Government
County Officials PAC
Independent Insurers of Texas
Texans for Lawsuit Reform
Texas Realtors Association (TREPAC)
City & County Officials
Brown County Commissioners
Precinct 1 Gary Worley
Precinct 3 Wayne Shaw
Precinct 4 Larry Traweek
Brownwood Mayor Stephen E. Haynes
Brownwood Mayor Pro-Tem Draco Miller
Brownwood City Council Larry Mathis
Brownwood City Council Walker Wiley
Granbury Mayor Nin Hulett
Granbury City Mayor Pro-Tem Place 5 Tony Mobly
Granbury City Council Place 3 Bruce Wadley
City of Mineral Wells Mayor Tammy Underwood
City of Mineral Wells Mayor Pro-Tem Jerrel Tomlin
City of Mineral Wells Council
At Large, Place 1 Brian Shoemaker
At Large, Place 2 Regan Johnson
Ward 3 Beth Watson
Ward 4 Doyle Light
Palo Pinto County Commissioners
Precinct 1 Gary Glover
Precinct 2 Mike Reed
Precinct 3 Mike Pierce
Precinct 4 Jeff Fryer
Palo Pinto County DA Kriste Burnett
Shackelford County Commissioners
Lanham Martin
Cody Jordan
Steve Riley
Breckenridge Mayor Bob Sims
Stephens County Commissioners
John "Ed" Russell
Mark McCullough
William H. Warren
Eric O'Dell
Coleman Mayor Tommy Sloan
Coleman Mayor Pro-Tem: Sharlene T. Hetzel
Coleman City Council Sherman Smith
Coleman City Council Bobby McGee
Coleman City Council Monte Slides
Coleman County DA Heath Hemphill
Coleman County Attorney-Elect Hayden Wise
Eastland Mayor Larry Vernon
Glenn is also "AQ" Rated by the NRA and TSRA, the highest rating available to non-incumbents.
"Rural Texas needs strong rural leaders like Dr. Glenn Rogers to craft conservative policies that reduce the tax burden on property owners, encourage the creation of quality jobs, and prioritize our schools in order to provide a talented, local workforce. I've known Glenn Rogers since my days serving as a state representative from the same area and this long, personal relationship gives me confidence in his ability to perform well for the people I proudly represented in the 80's. As a rancher and veterinarian, local school board member, county Farm Bureau leader and an Aggie, Dr. Rogers embodies the rural values and work ethic this area needs in the Texas House. I am proud to endorse Dr. Glenn Rogers for State Representative."
-Rick Perry, Governor of Texas, 2001-2015